School Choirs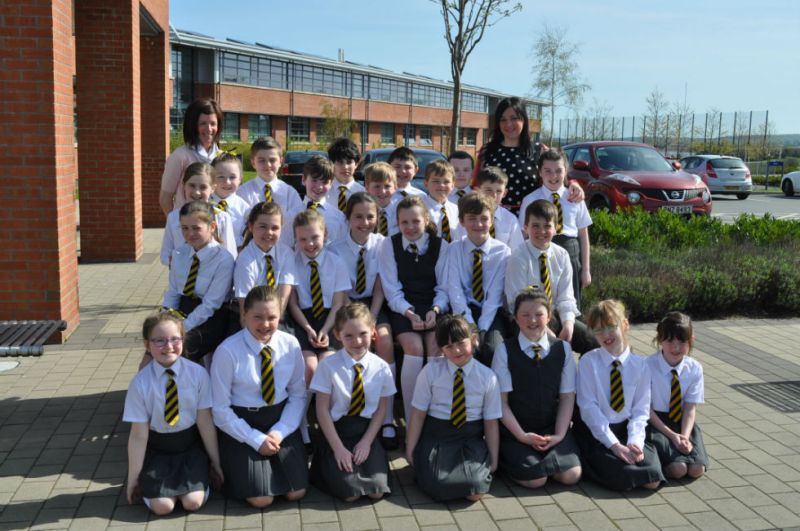 Music plays a very central role in school life here at the Model.
Our choir, lead by Miss Clifford, is right at the heart of the school and local community. The senior choir is made up of pupils from P5 to P7. They perform at school events such as: Harvest Festival, the Carol Service, Service of Light, Confirmation and First Communion. They also make appearances in local old people's homes and at Christmas they perform in local shopping centres and Foyle Disability Centre. This year they have been invited to perform at a number of venues throughout the city including The University of Ulster, The Foyle Hospice and St Columb's Cathedral.
We have also established a junior choir in recent years which is made up of pupils from Primary 3 & 4. Through the choir, these children are given their first taste of vocal training, an opportunity to improve their musicality, and opportunities to perform.It also teaches the commitment and discipline required within the choir setting.
More than 20 of our pupils receive weekly tuition from brass, woodwind and string tutors. Many of these pupils then become part of our school orchestra which perform at school events throughout the year.
Model Primary and Nursery School, Northland Rd, Derry, BT48 7HJ | Phone: 028 7126 2188